A. S. B. Educational Institute
In The School/After Program
These are our Students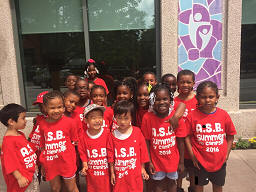 Welcome to Our World of Education
Our educational programs are designed to provide a safe environment for the children while strengthening them academically, physiologically, and physiologically.
Our goal is to provide a free learning environment encouraging each student to pursue their endeavors. Our vision is to provide the tools needed for students to transition into adulthood.
Our Elementary School Curriculum is designed to provide and on line study environment for grades 6-8. Our intent is to strengthened the academic and technical skills of students who are currently attending public, private, and parochial institutions
We provide In the School/ After School services to the Chicago Public Schools. These programs were designed to provide instructional and continuing academics to the elementary students who attend certain schools.
The Summer Camp provides academic enrichment, mentoring homework assistance, mathematics and English tutoring, sports, and transportation to and from the home and the school
I
A. S. B. Educational Institute